Our climate commitment 
To help keep the world within 1.5°C of warming to avoid the worst impacts of climate change, we need to work together, all of us, to make drastic reductions in carbon emissions. The goals set out in the  Paris Agreement  in short mean halving greenhouse gas (GHG) emissions this decade and achieving net zero emissions by 2050 - at the latest. This will require an enormous global effort to achieve and unfortunately, the world is not yet on track to do that. Therefore, those of us who can move faster need to do so. 
That is why we at Haglöfs, in 2020, made an ambitious commitment to reduce our emissions by 50% and reach net zero by 2030. This can only be done by looking at every area of our business: 
Powering our operations and sourcing from factories using renewable energy

 

Increasing our use of lower impact materials and production procFFesses

 
Ensuring products last for longer and exploring alternative business models

 

Rethinking how we move product around the world

 

Engaging consumers and supporting stronger regulations to accelerate change

 
And because we know this will take time to have an effect, we have committed to taking full responsibility for the remaining emissions and have been climate neutral since 2021 through the purchase of high quality certified carbon credits.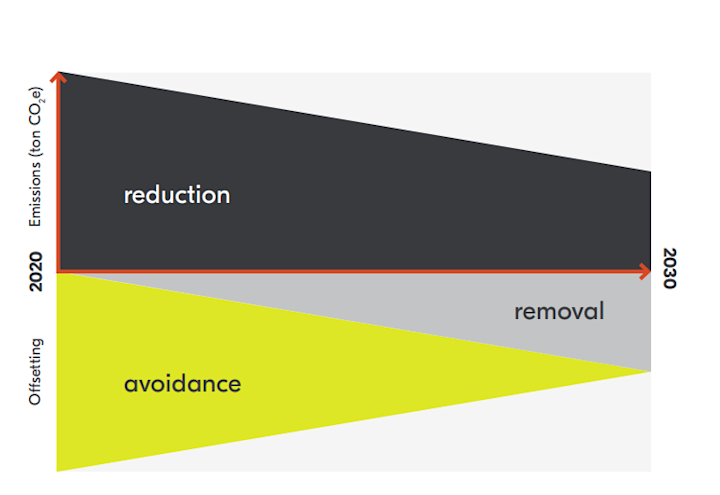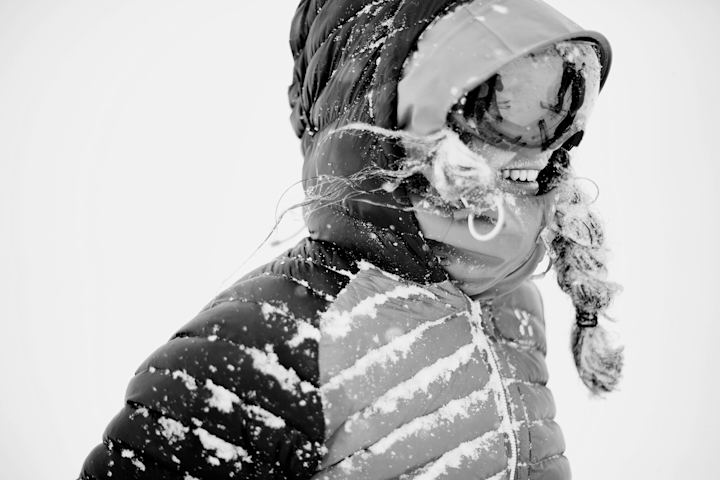 How we will get there 
Our plan to halve our carbon emissions and reach net zero focuses on four main areas: 
Measure and disclose
Our climate commitment covers not only the emissions from our own operations (referred to as Scope 1 & 2) but also the emissions generated from the production and distribution of all the products we manufacture - from the extraction of raw materials to the delivery to consumers (referred to as Scope 3). This is crucial because the production of our outdoor gear is where our biggest impact lies. 
In 2020 we included the impact of producing our gear in our carbon footprint calculations for the first time. This allowed us to set a baseline to measure our progress towards a 50% reduction by 2030. As we don't own any factories, this is trickier to measure than it sounds, and we have to rely on many assumptions and generic impact data. Our aim is to continually improve the quality of the data, for example by obtaining more supplier specific information. In recognition of the challenges in reporting scope 3 data we purchase an extra 10% of carbon offsets to help compensate for any variability. 
We will report our progress through our yearly sustainability report where you can learn more about our carbon footprint, the successes we celebrate and the challenges we face. 
Reduce energy use
Our priority is to reduce our emissions both in our own operations and across our supply chain where most of the impact occurs. It is important to focus on the largest sources of emissions to have the biggest impact and in our case, this is the manufacturing of materials. Some of the areas we are working on include: 
increasing the use of lower impact materials and dyeing processes,

 

identifying energy efficiency opportunities at factories across the supply chain

 

ensuring products last for longer

 
Introduce renewable energy
Even with better materials choices and more efficient factories, energy will always be required to produce and distribute Haglöfs products. Therefore, a phase out of coal and transition to the use of renewable energy will be fundamental in achieving large scale reductions in overall emissions. We aim to use only renewable energy for electricity in our own operations and support suppliers to do the same. 
Remove carbon
Once our emissions have been reduced by 50%, we aim to remove the remainder from the atmosphere to be able to reach net zero. 
Since this is a 10-year journey, we will also take responsibility for our carbon footprint along the way by investing in action to support the transition to a low carbon economy outside of our value chain. We will do this by purchasing a quantity of carbon credits equivalent to the size of our footprint (including a buffer to allow for variability in our carbon footprint calculations) in a process called offsetting.   
Most carbon credits available today support projects which reduce or avoid potential future emissions - such as renewable energy installations or forest protection. These projects are vital to slow the growth of emissions, however they will not be enough to bring the overall balance of emissions to zero (net zero). Therefore investment in projects which remove carbon from the atmosphere will also be needed. This is why we commit to ensure that by 2030 any carbon credits which rely on reducing or avoiding emissions are transitioned to ones which remove carbon from the atmosphere until we completely remove the same amount of emissions as we emit. 
The methods for assessing and accounting for different types of carbon removal projects in the context of net zero remain under discussion with key criteria such as the durability or permanence of the removal being an area of debate and as such the market for carbon removals is still relatively undeveloped. We expect to learn and adapt to changes in the standards and market as we go along.
One of the best ways to learn is to get involved, which is why on top of the regular carbon offsets we have purchased we are also investing in more novel approaches to carbon removal supporting projects, such as biochar, which aim to lock in carbon for longer. 
It is important to ensure that the carbon credits which we choose are of the highest quality. All the projects we have chosen to support have been evaluated against strict criteria and in addition provide benefits beyond just climate mitigation such as supporting jobs in the local community or biodiversity protection.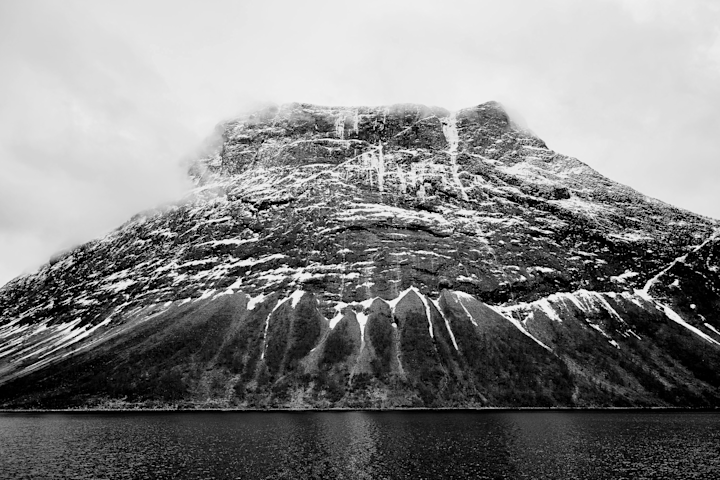 The offsetting projects 
All the projects which we choose to support through the purchase of carbon credits are of the highest quality and are verified by the leading standards in the voluntary carbon market -Gold standard and Verified Carbon Standard (VCS) in combination with the Climate, Community & Biodiversity Standards (CCB). This means the projects and their associated emissions reductions have been evaluated against strict criteria and in addition provide benefits beyond climate mitigation such as supporting jobs in the local community or biodiversity protection.  
Each year we look for projects which fall into two categories: 
Renewable energy projects in countries where our materials and products are manufactured

 
Nature based projects such as forest protection, reforestation or biochar

 
Examples of projects we have supported include: 
Generating clean energy for the grid in Taiwan, Turkey and Vietnam
​​In the countries where most of our products are made fossil fuels including coal remain a major part of the energy mix. Energy derived from fossil fuels generates high carbon emissions as well as particulate matter and sulphur dioxide which is harmful to health. ​ 
​Grid-connected renewable power plants supply clean energy to the grid, providing an affordable and reliable source of power in local regions. Through supporting renewable energy projects and displacing fossil fuel electricity, these projects cut thousands of tonnes of emissions annually, as well as alleviating air pollution, supporting energy security and promoting the adoption of renewable energy.  
The Projects also generate local employment opportunities during assembly, installation, and operation of the installations. 
Forest protection and reforestation in Colombia, Brazil Indonesia and China  
Forests acts as a vital carbon sink which stabilise the global climate with the Amazon Rainforest alone making up nearly a third of all the tropical rainforest left on Earth. However, many areas have become significantly degraded due to deforestation for agriculture and timber and face continued pressure from further development.  Projects in these areas partner with local communities to develop solutions which provide sustainable growth of the economy while protecting and restoring vulnerable natural resources. 
Not only do the projects work towards a low-carbon future, with reforestation and restoration of the areas supporting sequestration of CO2 they also support local sustainable development, strengthen local governance, and conserve the forest's biodiversity. 
Details on how we calculate our emissions along with a full list of carbon credits purchased including those retired in previous years can be found here.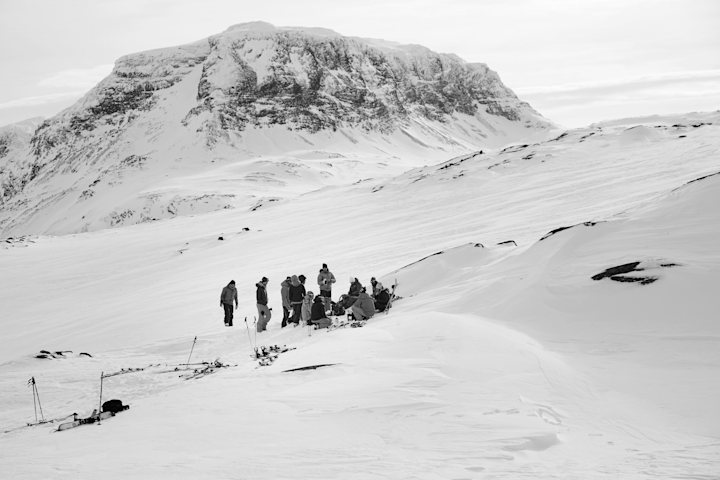 Q&A 
Why don't we just reduce our emissions right away? 
We are already working hard to reduce our emissions by looking at every area of our business including sourcing renewable energy for our operations, and increasing the amount of lower impact materials that we use, however much of the additional work that is required to reach our targets will take time to have an effect. 
So, while we work to reduce these emissions, it is important for us to mitigate our current climate impact, and we are doing this by offsetting the emissions in a way that supports communities around the world. 
What does Scope 1, 2 & 3 mean? 
The Greenhouse Gas (GHG) Protocol  organises emissions into 3 different scopes 
Scope 2: GHG emissions from the generation of energy purchased by Haglöfs e.g., electricity and heating for offices, stores and warehouses.

 

Scope 3: Indirect GHG emissions that occur in our value chain e.g. emissions from the transportation, production, use and disposal of goods

 
What does climate neutral mean? 
When a company, organization or product claims to be carbon neutral it means a quantity of carbon credits equivalent to the size of their carbon footprint have been purchased and retired from further use in a process called offsetting. 
To stop companies using carbon offsetting to avoid working on their own carbon footprint best practice  dictates that a climate neutral claim should also come hand in hand with a commitment and action plan to reduce the actual emissions. 
It is important to clarify which part of the carbon footprint is covered by offsetting. While many choose to become carbon neutral in their own operations, it is becoming more common to extend the commitment to cover emissions in the value chain which are often much larger. Haglöfs commitment includes emissions from the manufacturing and distribution of all the gear we make.  
What does net zero mean? 
At a global level, the IPCC defines net zero as when anthropogenic (i.e., human-caused) emissions of greenhouse gases to the atmosphere are balanced by anthropogenic removals over a specified period.  For businesses this means after reducing their own emissions as much as possible removing from the atmosphere an amount of carbon dioxide equivalent to their remaining emissions. 
There is still some ambiguity as to what this means for businesses in terms of the scope of emissions which should be covered, what type of action qualifies as a removal and how much reduction of internal emissions should be completed before removal starts. There is work going on to define this more clearly to avoid confusion and inconsistent claims. At Haglöfs we are committed to ensuring that our approach to net zero aligns with current best practice, and develops as the debate matures. 
In the meantime, we work with the definition that net zero means making as many reductions as we possibly can in the carbon footprint of our operations and supply chain in line with ambitions to keep global warming within 1.5°C while removing from the atmosphere a quantity of carbon equivalent to that of any residual emissions. 
What is carbon offsetting? 
A carbon credit is a certificate generated when it has been verified that a project has taken action to avoid, reduce or remove a metric ton of greenhouse gas emissions. Companies, organizations, or individuals can then buy these credits to compensate for their own emissions, and this is referred to as offsetting. Money generated through the sale of carbon credits is used by the projects to fund their carbon reduction efforts 
Offsetting projects can generally be categorized into two different types: 
projects which avoid or reduce emissions for example the construction of a renewable energy project in place of fossil fuel

 

projects which remove emissions from the atmosphere such as reforestation or direct carbon capture and storage

 
Who provides our offsetting program? 
We are monitoring and calculating the emissions associated with our operations and our supply chain. We then work with South Pole   to source a quantity of carbon credits equivalent to the size of our footprint.  
South Pole are a leading project developer and global climate solutions provider having developed and provided climate-finance to over 700 projects in emission reduction, renewable energy, energy efficiency and sustainable land-use.  We choose to work with South Pole because of their reputation as expert providers of climate financing solutions.  Their core mission of accelerating the transition to a climate-smart society aligns strongly with our own goals and we're delighted to be partnering with them to deliver our carbon offset program.